Explorem Ipsum
A simple Mac font browser with customisable list display and independently editable preview windows.
Download (1.8MB)
Makes it easy to find the perfect font:
Change the size and colours of the list.
Use custom text, with easy identification of missing glyphs.
Filter the list by only bold, only italic, or with a name search.
Double-click a font to open a new editable preview window, where you can select any of the styles the font supports (e.g. thin, extra bold, etc.).
Screenshots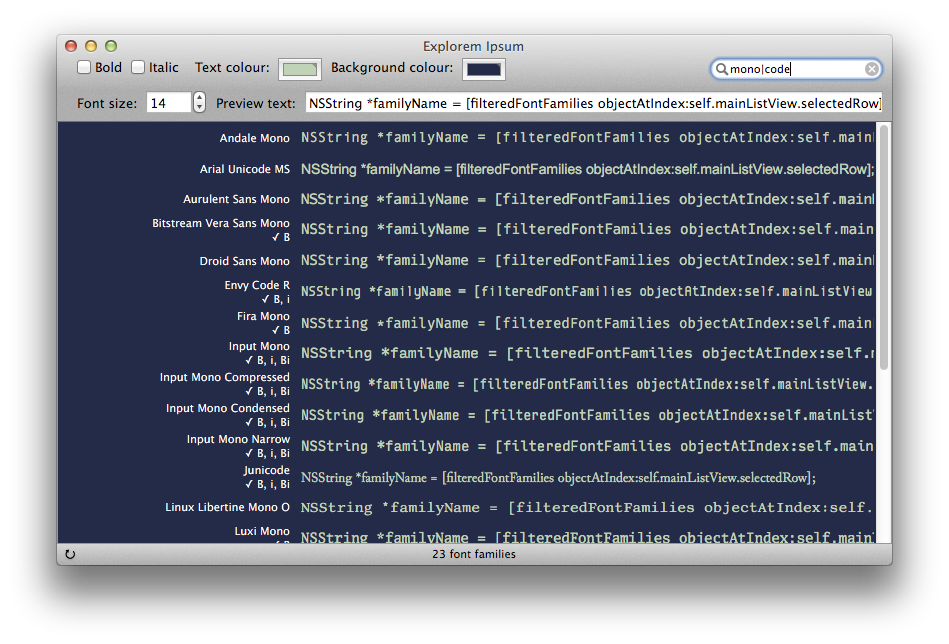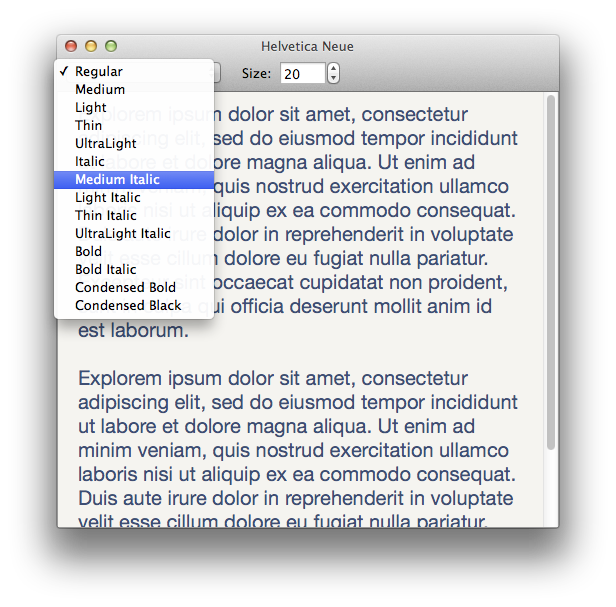 By Andy Farrell